Guarneri house experts
Bass Teachers
Guarneri House's Suggested
Bass Teachers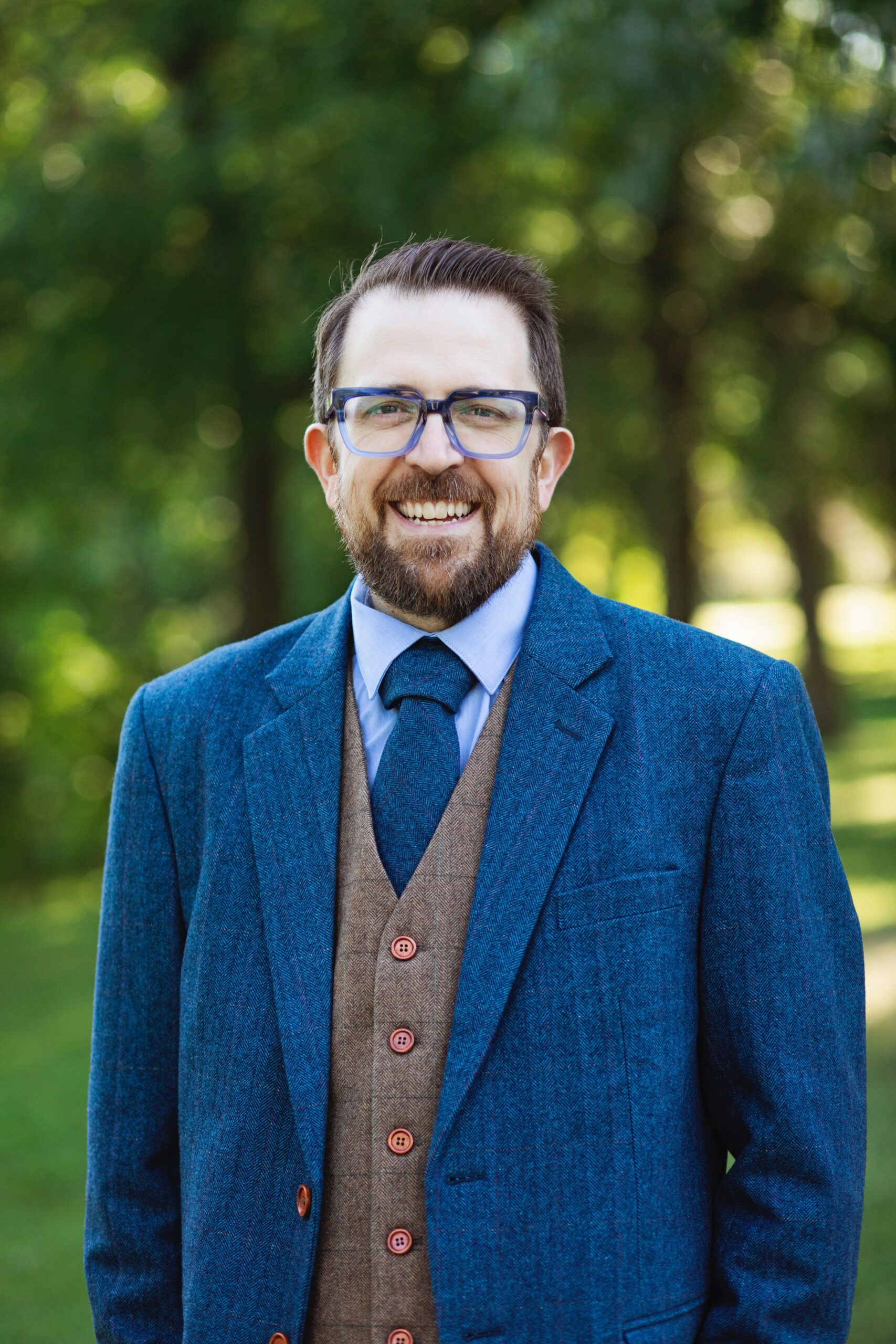 Joe Oprea is the Orchestra Director for Lowell Middle school in Lowell, MI. Under his leadership, the orchestras have earned top ratings at Michigan school band and orchestra festivals. From 2015-2018, Joe directed the Encore strings as part of the Lake Michigan Youth Orchestra program. He is also the bass instructor at Grand Rapids Community College. Joe has an extensive background in Music Education, having received a BMEin Music Education and String Pedagogy from Central Michigan University ('02) and a MM in Bass Performance from Western Michigan University ('09). He has been a clinician for many various orchestras across the state as well as an adjudicator for Solo & Ensemble and Band & Orchestra Festivals. Joe performs regularly with many area musicians including the Truth in Jazz Orchestra, the Grand Rapids Jazz Orchestra, the West Michigan symphony, as well as many area jazz musicians. Joe shares his love of music with his wife, Laura and three children, Isaac, Violet & Iris.
Joe Oprea
Orchestra Director at
Lowell Middle School
Email: Joprea@lowellschools.com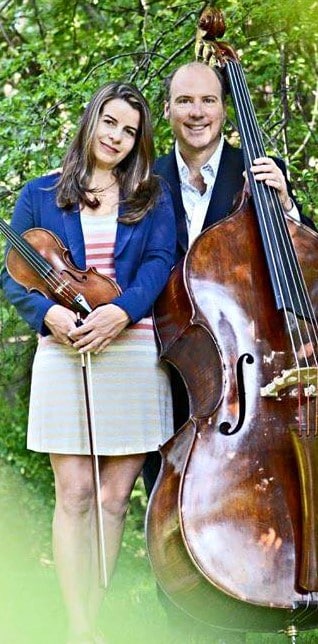 Derek Weller is Instructor of String Bass at Interochen Arts Academy.
In addition to his role at Interlochen, Weller is on faculty at Eastern Michigan University, is Principal Double Bass with the Michigan Opera Theater, performs with the Toledo Symphony Orchestra, and freelances with the Detroit Symphony Orchestra. He is also a member of the Carmel Bach Festival Orchestra, which performs in Carmel, California during the months of July and August
Weller performs chamber music frequently, with recent appearances including the Great Lakes Chamber Music Festival. He was a member of a select international committee organized to rewrite the Suzuki Bass Method.
Weller is a graduate of Interlochen Arts Academy, and received his Masters and Bachelors of Music degrees from the University of Michigan. He owns five basses: a 300-year-old Italian bass; a 200-year-old French bass; a Kay bass; and two modern instruments made by Aaron Reiley of Grand Rapids, Michigan.
Email: wellerds@interlochen.org
Derek Weller 
Instructor of String Bass
at Interochen Arts Academy.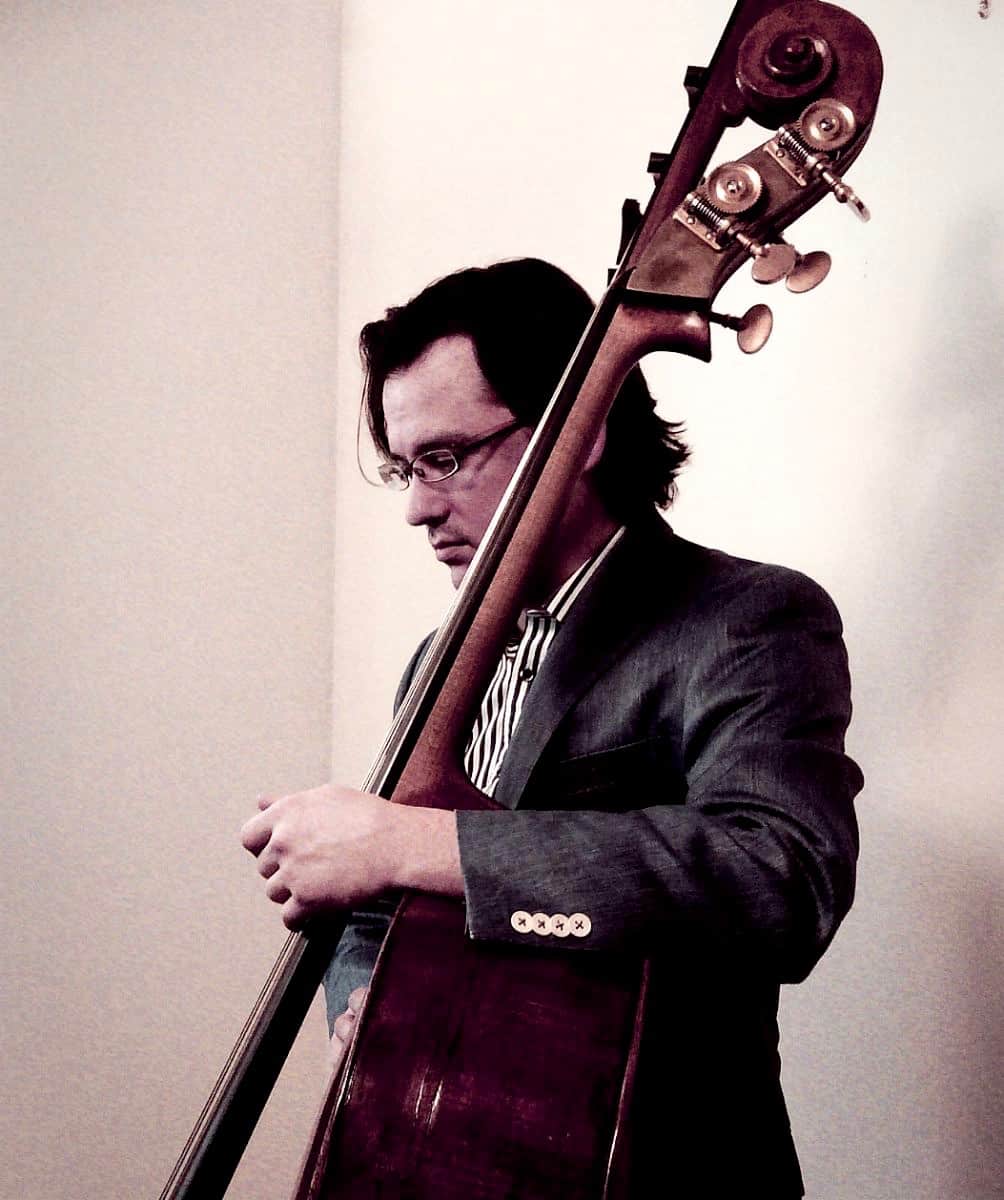 Spencer Phillips is highly sought after as both an orchestral bassist and chamber
musician throughout the United States and abroad. Recent performance engagements
include a US tour with the Munich Symphoniker, performances with the International
Chamber Orchestra of Puerto Rico, performances with the Michigan Opera Theater,
Solo Bassist with the International Chamber Orchestra led by violinist Dimitri Berlinsky,
as well as recording the complete Beethoven Symphonies with Orchestre de la
Francophonie Canadian, under Jean-Philippe Tremblay. 
Mr. Phillips is a graduate of the Interlochen Arts Academy, Michigan, where he studied
with Derek Weller. He went on to study with Jack Budrow (Michigan State University)
and Orin O'Brien  (New York Philharmonic) at the Manhattan School of Music, NYC. In
the fall of 2013 Mr. Phillips accepted a teaching assistantship as a doctoral candidate
under James VanDemark, Eastman School of Music. Mr. Phillips was a prize winner at
the International Society of Bassist competition in 2005.
Mr. Phillips is Principal Bass of Symphoria (Syracuse Symphony Orchestra), Tri-City
Opera, and the Binghamton Philharmonic. Mr. Phillips currently holds teaching positions
at Binghamton University, SUNY Broome, and Hamilton College.
When he is not playing the bass Spencer is an avid hockey fan, deadly snooker player,
and was a volunteer fireman for the Brooktondale Fire Department, Ny. He and his wife currently reside in Jamesville, NY.
Spencer Phillips
Orchestral Bassist and Chamber Musician
Principal Bass of Symphoria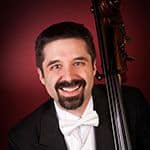 Mr. Tenney is a member of the Lansing Symphony Orchestra and is a former member of the Saginaw Bay, West Shore and Jackson Symphonies. Mr. Tenney received his Bachelors of Music Education and Masters in Music Performance from Michigan State University. He studied double bass with Tom Erickson, Jack Budrow and Lawrence Hurst and also received instruction from Gary Karr and Edgar Meyer. His primary conducting instructors and mentors were Leon Gregorian, John Varineau and Dr. Raphael Jiménez. Mr. Tenney's students can be found in youth and professional orchestras in the United States, Western Europe and Asia. Mr. Tenney and his wife, Wendy Tenney, founded and direct the Lowell Fusion Rock Orchestra which recognitions include an $85,000 grant from the State Farm Advocacy Council to promote music education in America. Mr. Tenney's ensembles have performed as featured orchestra at the Michigan Music Conference, the Michigan State Capital, the Rock and Roll Hall of Fame and have been invited to perform at Carnegie Hall. Mr. Tenney's other recognitions include: finalist for Michigan's ASTA orchestra Teacher of the Year, MSBOA District 10 Orchestra Director of the year and finalist for the state MSBOA Orchestra Director of the Year. Mr. Tenney is currently Professor of Music Education and Bass at Cornerstone University and Director of Music and Arts at NorthPointe Christian Schools, Grand Rapids MI.
Aaron Tenney
Professor of Music Education and Bass at Cornerstone University, Director of Music at NorthPointe Christian Schools.