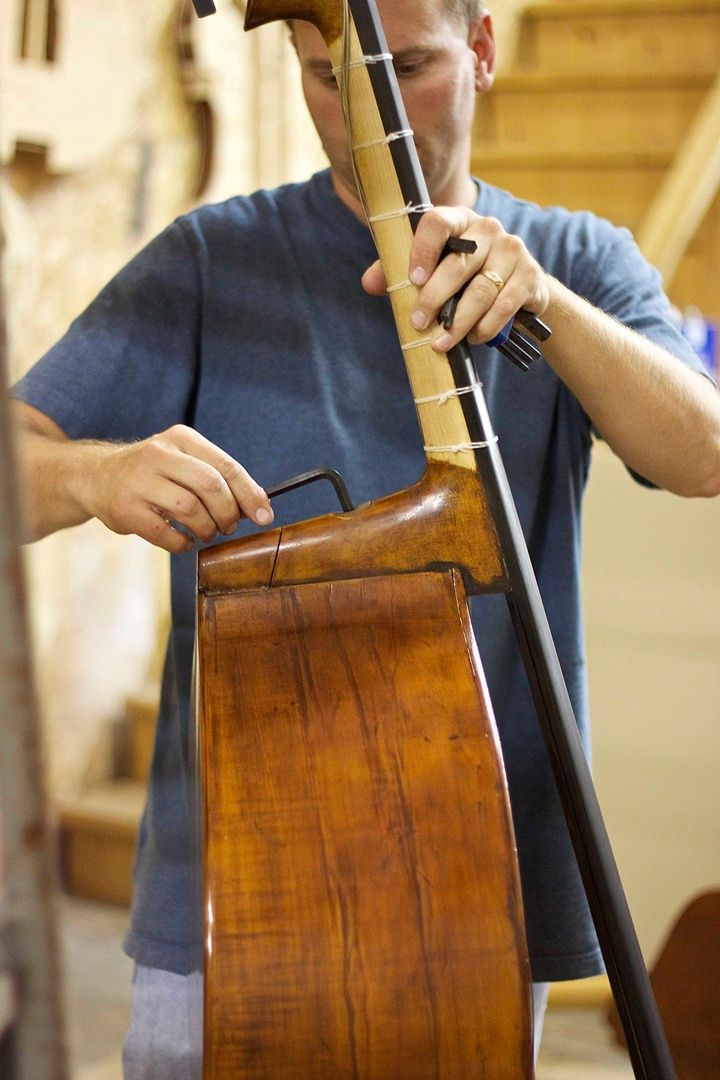 About Us
Music flows from our hearts, through our hands, and out to the world.
Starting as a passion of the heart, Steven Reiley and Philip Greenberg knew they had to make music, each in their own ways. The founders of Guarneri Violin Shop believed to their core that music is what moves us all. Stephen saw it the moment he "opened the vault" full of the finest stringed instruments, he waded in, learning everything he could from the masters. It's not clear if each of them knew the heights they would reach in music in 1978 during the founding year of the Guarneri Violin Shop but it is clear that they knew they had to make music exponentially.
Steven did this not only from playing music but by making bows so others could as well, using his hands. Steven was earning high marks and creating contacts within the industry, his bows have been played by the finest such as Lynn Harrell and Yo-Yo Ma.  Philip was a magnificent conductor in his own right. In 1981 the pair purchased "the house on the hill" and updated the name to Guarneri House. Just ten years later, Steven bought out Philip's share in the company so Philip could pursue his conducting career which was now world renowned.  
Guarneri House History
Steven Reiley talks about how Guarneri House came to be and various accolades within the industry.
As time went on Aaron Reiley began to help with instrument repairs and to soak in his father's teachings. Aaron had the privilege of learning from their master Luthier Steve McCann who's been restoring instruments for over 25 years. Aaron had met and grown up knowing many in the industry. By 2014 Aaron had made a name for himself as a master bass maker, taking all his father's work and building on it forming Guarneri House LLC with his wife Linda.
Now located in Hudsonville, you'll find Aaron continuing the family legacy of bringing music to the world through exquisite basses, exceptional service, and well-crafted repairs. Looking into the future, Aaron and Linda bring music to the next generation by partnering with local schools through an instrument rental program. With Aaron's ability to not only repair instruments but to assist students in seeing their own potential through the strings of masterful cellos and bass. Guarneri House LLC continues to bring music from the heart, through the hands, and to the world, exponentially.
Our mission
Every musician deserves to have access to and play the right instrument to propel their journey.  Guarneri House exists to provide this service. Whether it is a young child playing for their first time, or the head bassist of a renowned Orchestra, Guarneri House will work tirelessly to equip the musicians of the world so that their story is one of joy, fulfillment, and melody.
our values
Create harmony with your instrument, your equipment, and you
Go above and beyond for your emergencies

Infuse every instrument with its true ability

Treat every musician and instrument with care
our community
The Guarneri House is proud of the skilled and passionate community that surrounds it.  Everyone is welcome to share in the culture and melody of music. Our community knows the value of hard work and many are well known for their skill and passion.  We welcome you to join us and become part of a thriving musical culture.
AARON REILEY
Luthier & Owner
Aaron grew up in the workshop at Guarneri House watching his father, Steve Reiley, build and restore double basses.  He eventually decided to follow his father into the business and became one of Guarneri House's luthiers in 2000.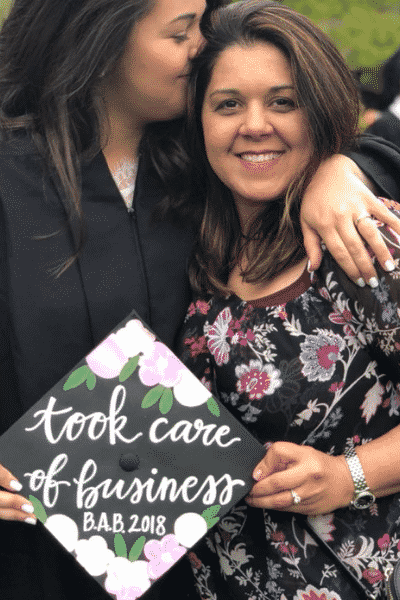 LINDA REILEY
Owner & Office Manager
Linda  joined the Guarneri House staff when her husband Aaron took over the business from his parents. She handles all the day to day elements of running the business including book keeping and managing over 1700 rental accounts. Before coming to work at Guarneri House, Linda had a fulfilling career as a nurse.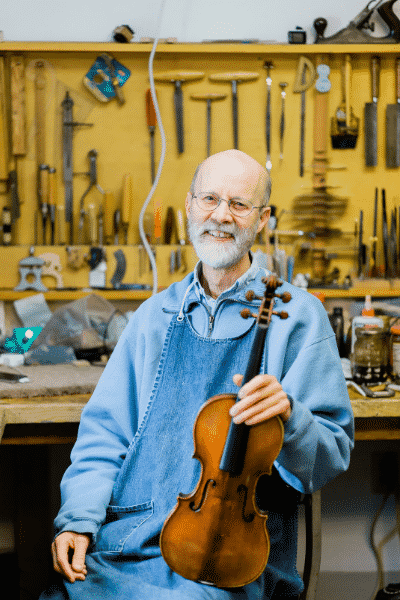 sTEVE MCCANN
Luthier
Steven has been making, repairing and restoring instruments for over 35 years. After working at Bein and Fushi, he worked in Pittsburgh before moving to Grand Rapids to join the Guarneri House team where he has since served as our head luthier.
Luke Reiley
Instrument Technician
Luke comes to us from a long line of Luthiers. Luke's grandfather Steven Reiley is a Master Luthier and Bowmaker and his father Aaron Reiley is a Master Luthier and highly sought Double Bass Maker. Luke attended Calvin College with a focus in business and cannot wait to bring his many talents to Guarneri House.
Read More
Gerald learned from both Steve and Aaron Reiley, as well as Rodney Mohr, and eventually took over as our full-time bow technician upon Steve Reiley's retirement. He has continued his studies with Steve Reiley and recently completed both a French and German bow. Gerald enjoys an active career as a performer, playing regularly with the Pittsburgh Symphony, Cleveland Orchestra and Toledo Symphony in addition to the Grand Rapids Symphony. He also plays with his tango group The Oblivion Project.
Abbi Zoerhof (Reiley)
Customer Support & School Rental Representative
Abbi joined the Guarneri House staff after many years of watching her parents and grandparents grow the business.
Read More
Having always been fascinated with the inner workings of string instruments, she jumped at the opportunity to work alongside her parents. Abbi assists Aaron and Linda with customer relations as well as general organization of rental and sales instruments.
Carl Nelson
Customer Support & School Rental Representative
Carl joins the Guarneri House family after many years in the industry in the Greater Grand Rapids area.
Read More
Carl came to Guarneri House after a 20 year career with Marshall Music. Carl brings his many talents and knowledge of the industry along with his excellent customer service skills to the Guarneri House family. Carl is a freelance percussionist along with being the owner/operator of Grand River Percussion Solutions, a repair and educational support company focusing on the growth of the music education market.
Every one of our customers are special and unique. From our life-long customers, to the person who walks in our front door for the very first time.