Guarneri House
Violin Teachers
Guarneri House's Suggested
Violin Teachers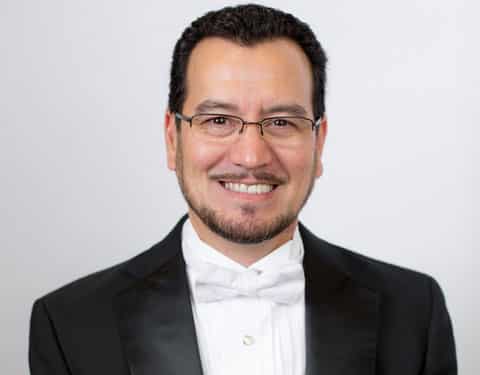 James Crawford is a native of Charleston, South Carolina, where he began violin studies at age 7 as a pupil of Col. Charles Waid. He made his first solo appearance with the Charleston Symphony at age 10. At age 12, he was awarded a full scholarship to attend the University of North Carolina School of the Arts where his principal teacher was Elaine Lee-Richey. Jamie then continued his musical studies at the Curtis Institute of Music under the instruction of Aaron Rosand.
Jamie joined the Grand Rapids Symphony as Concertmaster and first violin of the orchestra's DeVos String Quartet in January 1994. His past solo appearances with the Grand Rapids Symphony in DeVos Performance Hall include Ralph Vaughan Williams' The Lark Ascending in May 2001, Tchaikovsky's Violin Concerto in September 2006, and William Walton's Concerto for Violin in March 2019. In St. Cecilia Music Center, Jamie has been soloist with the orchestra in Vivaldi's The Four Seasons in March 1996 and Mozart's Violin Concerto No. 3 in September 1999.
With former principal cellist Nancy Steltman, Jamie performed the Brahms' Concerto in A minor for Violin and Cello in March 1995, and with guest violist Mark Peskanov he played Mozart's Sinfonia Concertante in E-flat for Violin and Viola in February 1998.
Jamie came to Grand Rapids from North Carolina, where he was Concertmaster of the Western Piedmont Symphony and Associate Concertmaster of the Winston-Salem and Salisbury Symphonies. Some of his orchestral and chamber music experiences include performances and tours with the New York Pops, Warner Brothers Symphony, North Carolina Symphony, Charlotte Symphony, Gamper Contemporary Music Festival, and the Razumovsky String Quartet.
As well as teaching privately, Jamie has held assistant teaching positions at the Bowdoin International Music Festival in Brunswick, Maine, and the Chamber Music Festival of Saugatuck in Saugatuck, Michigan.
Jamie was a First Prize winner in the National Foundation for Advancement in the Arts' ARTS Competition and was a recipient of the University of North Carolina School of the Arts Giannini Award. He also was a winner of the UNCSA International Music Program Concerto Competition and was soloist on its European tour through Germany and Italy.
During the summer months, in addition to performing with the Grand Rapids Symphony's D&W Fresh Market Picnic Pops, Jamie is Concertmaster with the Baroque on Beaver Island Festival on Beaver Island in Lake Michigan.
Jamie is married to Grand Rapids Symphony violinist Megan Reiter-Crawford and resides in Ada with their five children.
James Crawford
Concertmaster for the
Grand Rapids Symphony
Email: Jamesvln08@gmail.com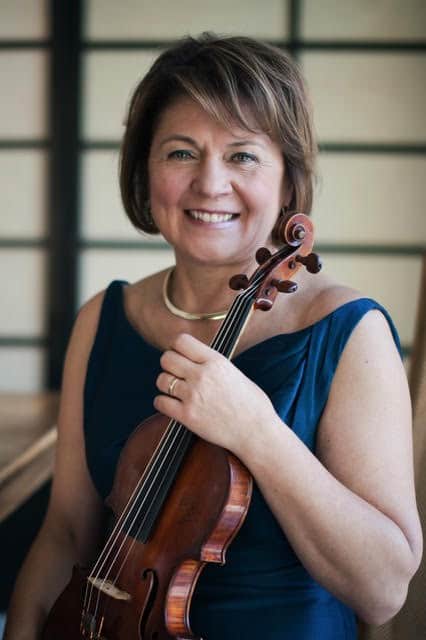 Renata Artman Knific is Professor Emeritus of Western Michigan
University, where she taught violin and directed the string program for over
30 years. She has also taught at the Interlochen Arts Academy, Encore
School for Strings, Cleveland Institute of Music, China Conservatory,
Beijing, and the Lancut Festival in Poland. Her former students perform in
the Kontras, Cavani, Pro Arte and Cypress string quartets and in
orchestras throughout the world including the Cleveland, Houston,
Honolulu, New York Philharmonic, Metropolitan Opera, Grand Rapids, and
Sao Paulo, Brazil Symphonies. Her international career began in London
when she joined the English Chamber Orchestra at the age of 21. Tours of
Europe, North and South America and Asia followed, with artists such as
Herman Bauman, Barry Tuckwell, Jean-Pierre Rampal, Maurice Andre,
Pinchas Zuckerman, Itzhak Perlman, Isaac Stern, Vladimir Ashkenazy, and
Murray Perahia. She worked closely with conductors Daniel Barenboim,
Simon Rattle, Edo De Waart and Christoph Eschenbach, and recorded
dozens of records for the EMI, Decca, and CBS labels. As founder and
violinist of the Merling Trio, Knific performed 20 to 40 concerts annually
throughout the world, including appearances at Merkin Hall, Carnegie Hall,
St. John's, London, and the Banff Center for the Arts. She has released 5
CD's with the trio and has premiered and recorded many works written for
the group. The Merling Trio were finalists for the Naumburg Foundation
Chamber Music Award in 1994. She has also appeared in chamber music
festivals and as a soloist throughout Europe, the United States, and
Canada. Knific has released critically acclaimed solo CD's, including, at the
composer's request, the violins sonatas of William Bolcom, which was
named CD of The Month by the BBC.
 Cleveland Institute of Music, Artist Diploma, with Honors, 1982
Studies with David Cerone
 Cleveland Chamber Music Seminar, 1980
Studies with Josef Gingold, Mischa Schneider, Guarneri Quartet
 Royal College of Music, London, ARCM Diploma, 1976
 Warsaw Conservatory of Music, Poland, 1973-74
 Szymanowski Liceum, Diploma, Warsaw, Poland, 1973
 Frederick Chopin Music School, Warsaw, Poland
Renata Artman Knific
Professor Emeritus of 
Western Michigan University 
Email: renata.knific@wmich.edu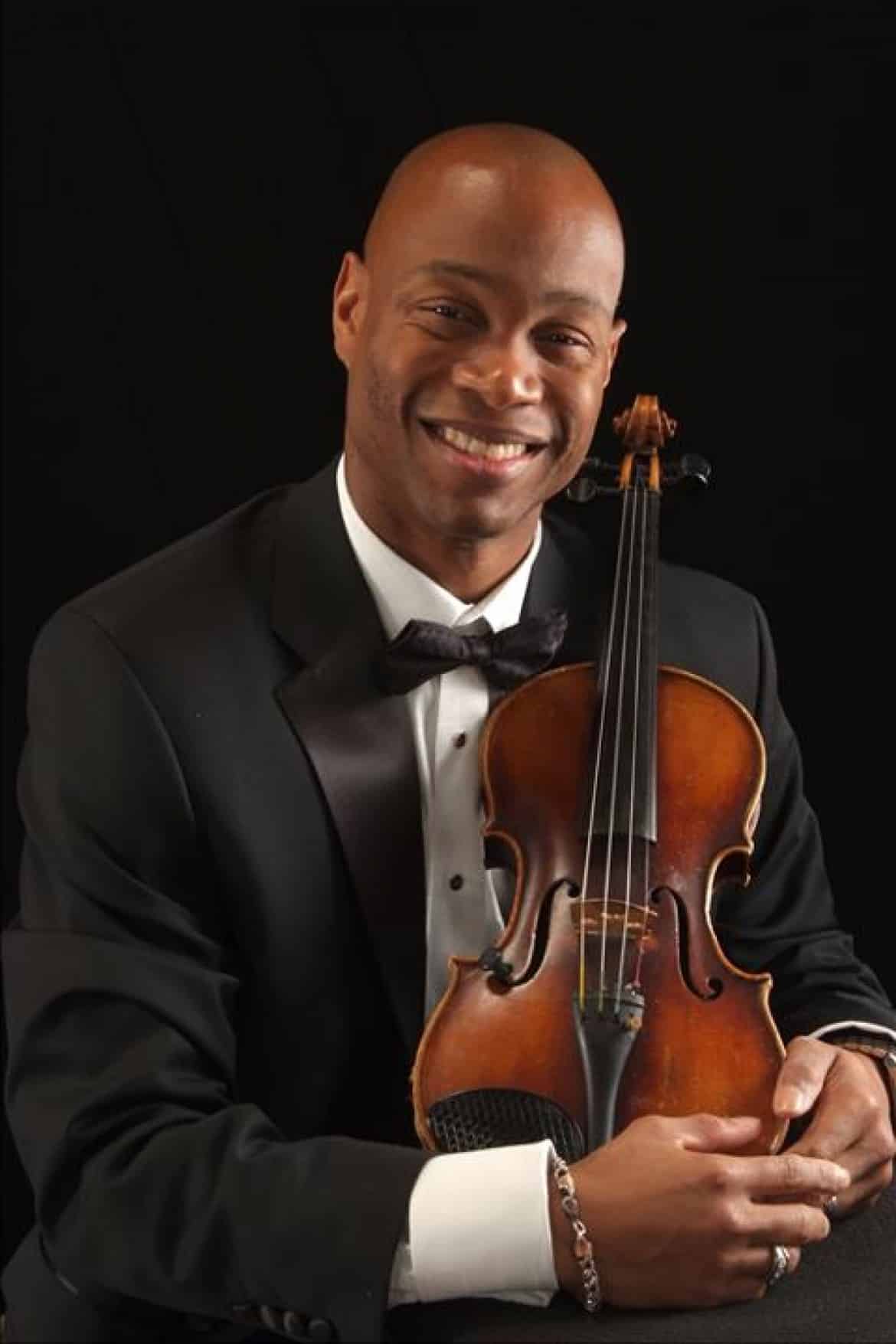 Composer, recording artist, conductor, and performer Rodney Lamar Page has a unique,
energetic style that ranges from classical music to pop music. For more than 20 years Mr. Page has
touched countless audiences with his passion and artistic drive for music.
Southfield, Michigan-native Page began studying violin at age 10. Upon high school graduation
he was awarded a music scholarship to Michigan State University where he subsequently earned both
bachelor's and master's degrees in music education. Throughout his secondary school and collegiate
career, Rodney also studied piano, developing into an accomplished pianist.
As a violinist, Mr. Page has performed in the Midland Symphony Orchestra (7 years), Michigan
State University Symphony Orchestra (4 years), Livingston Symphony Orchestra (1 year) and as a 2 nd
violinist in the South Shore Symphony Orchestra in China.
A passionate teacher who inspires students to appreciate all forms of music, Page has been
involved in music education for over 20 years. In addition to the orchestras he directed in the St. Johns
and East Lansing (Michigan) public school systems, Rodney engaged teenage musicians at the Blue Lake Fine Arts Camp in Michigan as the Symphony Orchestra conductor and violin instructor over 4 summers.
During his college career, he founded and directed a summer string camp for middle and high school
students in Southfield. Rodney cultivates talent in aspiring musicians and believes the future of music is
impacted by the musical experiences children have in school. As a national conductor and clinician, Mr.
Page has guest-conducted student orchestras throughout the United States.
Rodney's skill and accomplishments in the classroom were acknowledged in 2006 when he was
designated District V Orchestra Teacher of the Year by the Michigan Band and Orchestra Association
(MSBOA). His reputation as an educator—not just a music educator—was recognized in 2002 when he
was named a Fulbright Memorial Fund recipient. He used his award to travel to Japan to study the
country's educational system and culture. In the summer of 2013, Mr. Page was selected as a conducting
fellow at the Juilliard School of Music in New York City.
In 2019, Rodney was selected as a guest lecturer at Adnan Menderes University in Turkey and
gave master classes to the students there as well as performed. A firm believer in the acceptance of all
cultures, Mr. Page talked about how to maintain a successful career in music throughout the world.
Rodney made his national television debut on Showtime at the Apollo in 2002. His performance, a unique mix of hip-hop, jazz, and classical music, had the crowd on its feet with a selection he wrote specifically for the show.
Page has since turned his attention to providing entertainment services as a freelance musician
and DJ presenting unique, innovative shows. Mr. Page was the official performing DJ for the Detroit
Pistons and has performed as a violinist during halftime shows for the New Orleans Pelicans. Mr. Page
also is a motivational speaker speaking at prisons, public schools, juvenile detention homes, as well as
national conferences. Rodney infuses music during his motivational message to encourage and uplift his audiences.
In 2016 Mr. Page released his first EP entitled "Inevitable". The album features music composed
by Mr. Page and features Mr. Page's brother, saxophonist Reggie Page. The song Danzan from Mr.
Page's EP was arranged for full orchestra and performed by the Dr. Martin Luther King Jr. "Dream
Orchestra" in January of 2018 as a part of Lansing's MLK Day Celebration Luncheon. Rodney is married to Kimberly and they have two children named Jayden and Bryson. Mr. Page and his family are devoted
members of Restoration Family Life Church in Lansing, Michigan.
Rodney Page 
Composer, Recording Artist,
Conductor and Performer
Email: pagerodn@gmail.com
My name is Melinda and I'm a violin teacher. I started playing the violin when I was 10 years old and started teaching lessons in 2003. I've performed with the Central Music Orchestra (first violin section), Grand Rapids Youth Symphony (all sections), Calvin Community Orchestra (first violin section), and have played in over 45 weddings. I've had many amazing teachers and conductors over the years, which has helped form my own teaching styles. John Varineau (co-conductor of the Grand Rapids Symphony) being one of the most important influences on my teaching style. My passion for music has been molded over the years and I absolutely love being able to pass on that passion to my students. The importance of music can not be diminished. Not only is it beneficial for your own creativity, it also keeps your mind active and helps with the academic side too.
Having taught students of all ages and music styles, I welcome anyone who wants to stay on the traditional music route or anyone who would like to learn other genres of music (or a mix of all of the above). I've taught classical, Broadway, Suzuki, rock, pop, modern, and many more styles of music. Setting you up for success, whether it's for solo work to small ensembles to orchestral work, is important to me as well.
I can't wait to meet you!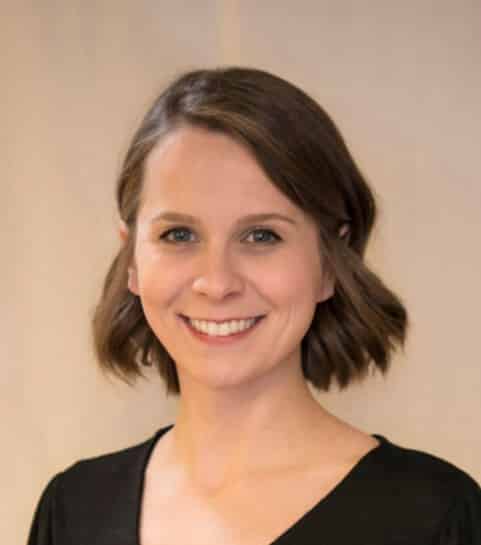 A West Michigan Native, violist/violinist Kristina Zeinstra earned her Bachelor's in Viola Performance from the Cleveland Institute of Music, and an Artist Certificate in Viola Performance from the University of Tennessee. She has been teaching private and group violin and viola lessons since 2012 and enjoys playing a wide range of genres including classical, jazz, bluegrass, and pop. She has also performed as a member of both the Holland Symphony Orchestra and Knoxville Symphony Orchestra, and has participated in orchestra, chamber, and solo performances throughout the United States. 
Kristina Zeinstra
Specializing in classical, jazz,
bluegrass and pop genres. 
Email: kristina.zeinstra@gmail.com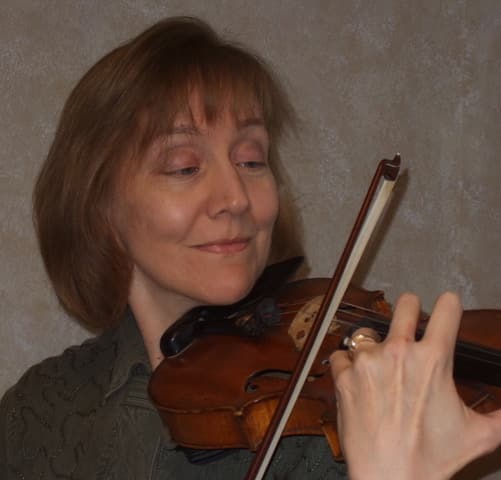 Diane McElfish Helle  has been a violinist with the Grand Rapids Symphony since 1980. Throughout her career as a performer, she has also been deeply involved with teaching, first at Calvin College and then, for 25 years, at Grand Valley State University, where she also served as Second Violinist in the Perugino String Quartet. Throughout this time, she maintained a private studio in her home for pre-college students.  For eight summers, Diane oversaw the chamber music program of the American String Teachers Association, Michigan Jr. High Camp and after that, for two summers, she served on the violin faculty of the (Michigan) All-State Division of the Interlochen Arts Camp.
Diane first encountered the violin through an elementary school music program in her native Pittsburgh. She went on to earn her BA from the University of Cincinnati College-Conservatory of Music and a Master of Music degree in violin performance from Indiana University. During two summers in this period, she had the privilege of working as the teaching assistant to Jens Ellerman at the Aspen Music Festival.
In recent years, Diane's involvement with youth has included solos with the Forest Hills Northern High School and Grand Rapids Christian High School Orchestras. She has led violin sectional rehearsals for the Grand Rapids Youth Symphony and the Classical Orchestras and has coached young musicians preparing for auditions and competitions.
Diane currently has openings for violin students in 7th grade or above who are eager to improve their playing.  Lessons are for one hour.
Diane McElfish Helle
Violinist for the
Grand Rapids Symphony