Guarneri house experts
Cello Teachers
Guarneri House's Suggested
Cello Teachers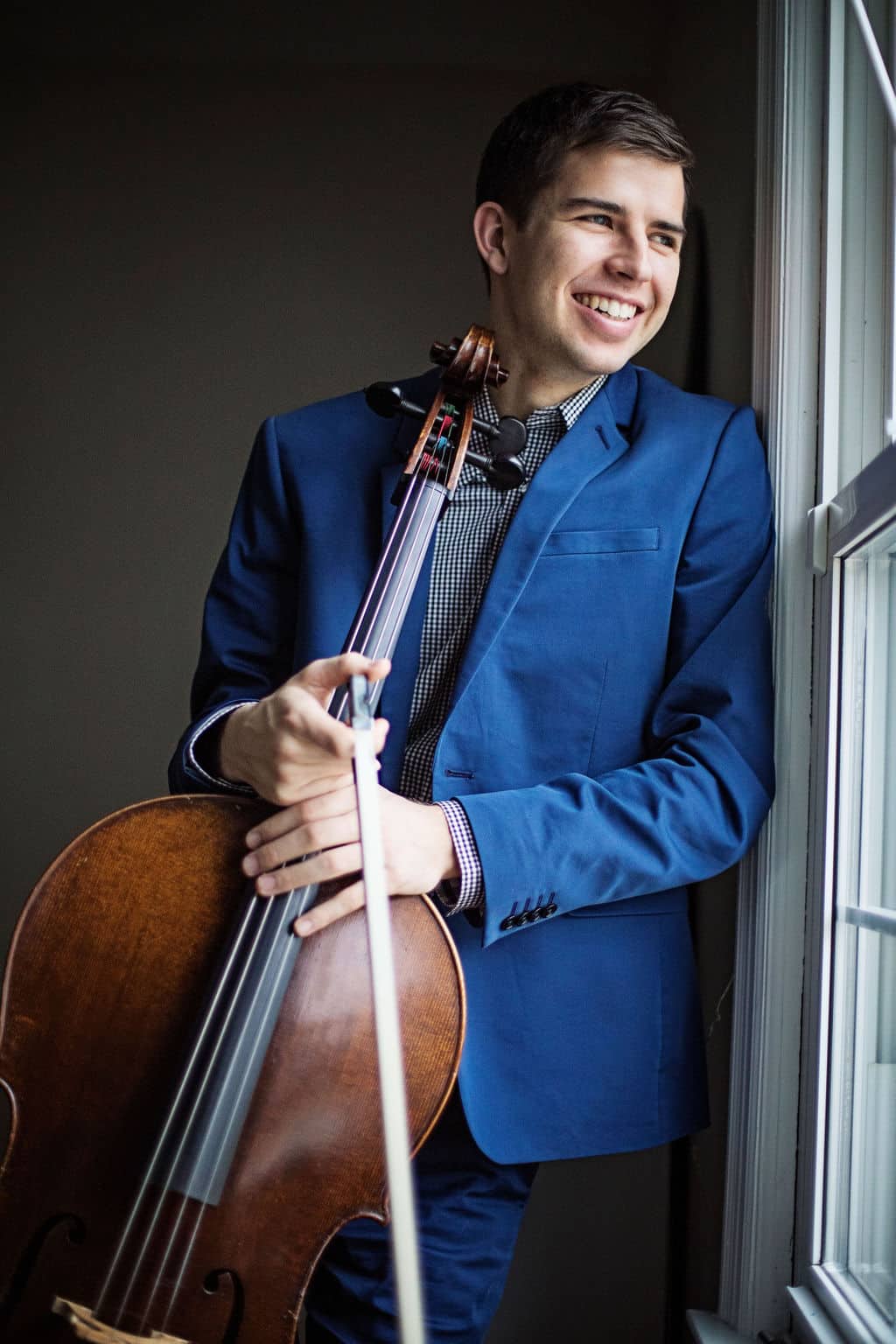 Andrew Plaisier is a cellist in the Grand Rapids Symphony, joining them for his third season this fall. He has lived in West Michigan most of his life, growing up in Hudsonville and attending Calvin College. He then attained Masters' degrees in Cello Performance and Chamber Music at the University of Michigan, where he also completed courses in Suzuki pedagogy. He has participated in music festivals in Colorado, Texas, and Montreal, CA, and been on teaching faculty at a music camp in Seattle, WA. Andrew has students ranging from young beginners to Grand Rapids Youth Symphony members to adult players, and also leads sectionals at many different West Michigan schools. When not playing cello, he can be found mountain biking out on trails and enjoying water sports.
Andrew Plaisier
Cellist in the Grand Rapids Symphony 
Email: andrew.plaisier@gmail.com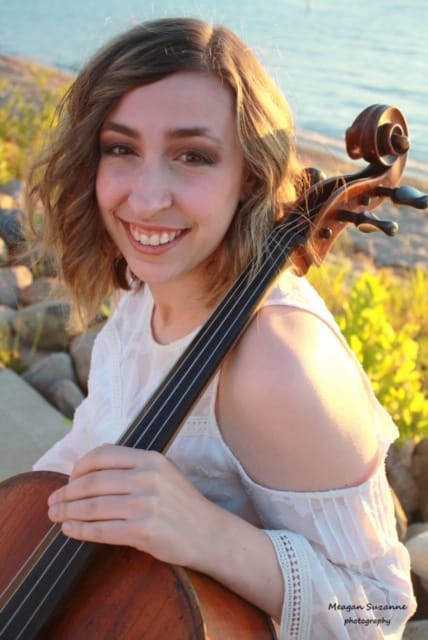 Carrie Brannen, cellist, earned her Master of Music degree in Cello Performance from the University of Massachusetts-Amherst, under the instruction of Astrid Scween, distinguished cellist of the Juilliard String Quartet, in 2016. She also holds a Bachelor of Music degree in Cello Performance from Western Michigan University, and an Associate of Music degree from Grand Rapids Community College. 
Carrie has appeared as a soloist with the Vintage Parlor Orchestra, Benzie Area Symphony Orchestra, and Kent Philharmonic Orchestra, and as a substitute cellist with the West Michigan Symphony Orchestra, Battle Creek Symphony Orchestra, and Southwest Michigan Symphony Orchestra. She has been coached by members of the Juilliard String Quartet, Lark String Quartet, Emerson String Quartet, and the Orpheus Chamber Orchestra, and has performed in masterclasses for renowned cellists Matt Haimovitz, Amit Peled, Mihai Tetel, and more. Carrie has also been featured on Interlochen Public Radio as a part of their 'Studio A' and 'Kids Commute' programs. Her former teachers include Bruce Uchimura, Alicia Eppinga, and Stacey Bosman Tanner.            
Carrie has appeared on staff at CelloChanWoods, Fontana Chamber Arts, Meyer Music, Marshall Music, and more. A dedicated music educator, she specializes in offering private lessons, orchestra sectionals, chamber ensemble coaching, and masterclasses to students of all ages and ability levels in the greater Grand Rapids, MI area and beyond.      
Carrie is currently based in Grand Rapids, MI, where she is an outreach instructor for the Strings to Schools program sponsored by St. Cecilia Music Center, and maintains an active private studio out of her home.  
Carrie Brannen
Substitute cellist with the West Michigan Symphony Orchestra.  
Email:carrielbrannen@gmail.com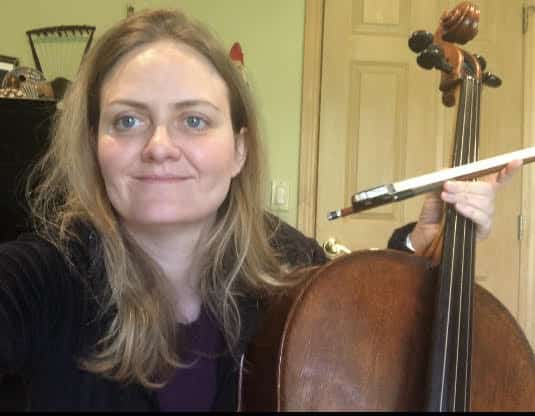 WENDY TENNEY is Director of Orchestras for Lowell Area Schools where she teaches three high school orchestras and 6th grade beginning orchestra classes.  She has taught music in grades K-12 for sixteen years, all for Lowell Area Schools. Mrs. Tenney began her music education career teaching cello in Fargo, ND and Moorhead, MN while playing in the Fargo-Moorhead Symphony as a high school student.  After graduating from Michigan State University, she began teaching in Lowell, MI where she developed the orchestra program from twelve students to nearly four hundred musicians today.  The orchestras in Lowell consistently earn top marks at state festival, and the alternative-styles ensembles Lowell Fiddle Club and LHS Fusion Rock Orchestra perform regularly at numerous events around the community.  Mrs. Tenney has served on the conducting faculty at Blue Lake Fine Arts Camp and Interlochen Arts Camp, and has taught cello for the MSU Community Music School, Grand Rapids Youth Symphony and St. Cecilia Music Society.  In 2011 Wendy Tenney was named Kent County Teacher-of the Year and in 2018 was appointed Region 3 Teacher of the Year by the Michigan Department of Education, at which time she also joined the Michigan Teacher Leadership Advisory Council. Mrs. Tenney has a Master's in Education in Curriculum and Instruction from Grand Valley State University and is a member of the American String Teacher Association, Michigan School Band and Orchestra Association, Michigan Education Association, and Grand Rapids Federation of Musicians. Mrs. Tenney is the recipient of several grants totaling well over $100,000, including a grant for "Rock Orchestra Advocacy" from the State Farm Youth Advisory Board. Mrs. Tenney is also known for the work she does in her district and in other Michigan districts encouraging the use of modern music the orchestra classroom.  A dedicated believer in celebrating diversity, Mrs. Tenney works to develop a diverse curriculum of styles and cultures in her concert repertoire.  She regularly collaborates with nationally renowned composers, conductors and educators to develop her students work as performers, composers and arrangers.  She also performs in quartets, solo recitals and as a substitute cellist for the Grand Rapids Symphony.  Along with her husband Aaron Tenney, Director of Arts and Music at NorthPointe Christian School, Wendy has three children- Hannah (9), Josiah (7), Isaac (3) and a hundred pound Bernese Mountain Dog named Cello.
Wendy Tenney
Orchestra Director of
Lowell Area Schools 
Email:wtenney@lowellschools.com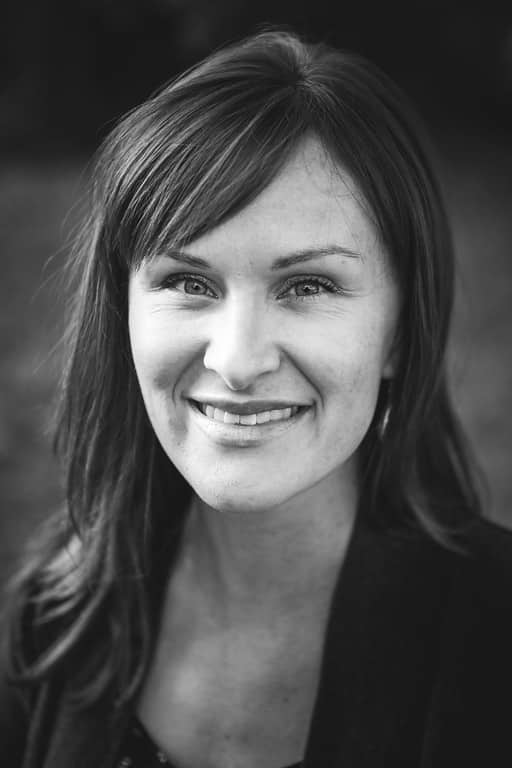 Jessica Enderle has taught violin, viola, ukelele, cello, and piano privately since 1998. She earned undergraduate and graduate degrees in musical performance from Wayne State University and from the University of Hawaii. Additionally, Jessica completed Suzuki teacher training in 2001 on violin and viola. She successfully trained hundreds of students, each with their own unique abilities and interests. Jessica is an active performer in metro Detroit area symphonies and chamber ensembles.
Jessica offers private lessons using the Zoom platform, where she applies her extensive orchestral performance background and her years of teaching experience to shape her students into competitive, award-winning performers. Lessons are uniquely suited to each individual student's needs and goals.
Many of Jessica's students have been awarded full talent scholarships to attend universities. She annually sends students to music programs such as the Henry Mancini Institute, Blue Lake Fine Arts Camp, and Interlochen Center for the Arts. Jessica's studio is comprised of young beginners, advanced college students, working professionals, and school aged students — many of whom are currently members of Oakland Youth Orchestra (OYO), Oakland Homeschool Music (OHMI), and the Detroit Symphony Orchestra (DSO) Civic programs.
Jessica Enderle
Teacher of violin, viola,
ukulele and cello
Email: jessicaenderle@gmail.com