Guarneri House's Luthiers
"We are very blessed to have someone as dedicated and talented as Steve working with us at Guarneri House"- Aaron Reiley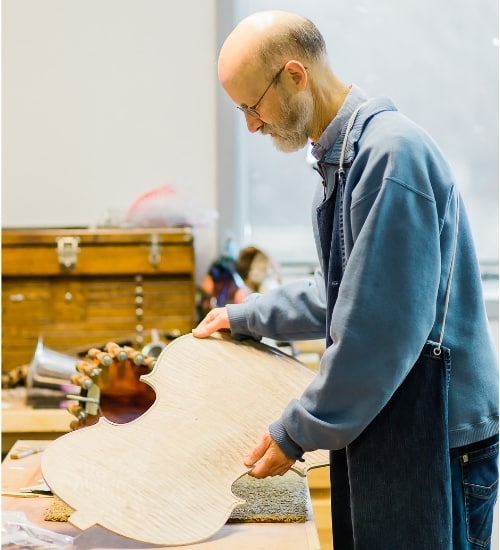 Steven has been making, repairing and restoring instruments for over 35 years. After working at Bein and Fushi, he worked in Pittsburgh before moving to Grand Rapids to join the Guarneri House team where he has since served as our head luthier.
Steven himself has made over forty instruments and is an expert not only on making, but restoring and repairing violins, violas, and cellos. His hand made instruments are recognized for their excellent craftsmanship, easy playability and aesthetic beauty.
Steven McCann holds a Bachelor of Arts from Iowa State University.
Areas of expertise
– Maker of Violin, Viola and Cello
– Violin, Viola and Cello repair and restoration